Workout Music Effects us, Heart, Body and Soul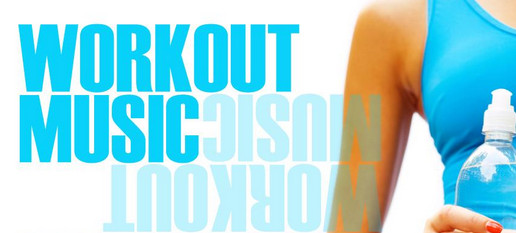 No workout music, no heart for the workout
Left your workout music at home? Augghh! Don't you hate it when that happens?  Do you let it ruin your workout or do you talk yourself into believing that you don't need your music, and find the where with-all to tackle the task at hand.
Suddenly 3 miles and a few free weights feels more like the Iron-Man.  Posture slumped and enduring the agony of defeat, you head home after a crappy workout because of no workout music. Your heart just wasn't in it.
Workout music found to improve physical performance
Your feelings were genuine-Music is what the masses use to motivate them to exercise. The effect music has on your workout is not all in your head. It has been found that listening to music while exercising (as well as before and after) definitely effects your body's physiology.  Workout music improves physical performance.
The *Asian Journal of Sports Medicine did a study. Twelve  men exercised a minimum of 4x/week for at least hours a day. The men pedaled as fast as they could against constant resistance for 30 seconds.  They had first warmed up for ten minutes, some with and some men without workout music. The men who were  listening to music had a higher output of power throughout their exercise session.
Post workout fatigue
Although they could perform longer and at a higher rate with workout music, many were fatigued following their exercise.
A recommended solution to avoid this feeling is with optimum nutrition post workout with IsaPro, by Isagenix.
Containing not only essential amino acids, but the highest quality (and delicious I might add!) for protein period, is IsaPro and IsaLean shakes.
The best protein for all the reasons stated above is undenatured whey protein isolate from grass-fed cows from New Zealand.  The most pristine resources hands down, and the absolute best tasting shake ever is IsaPro and IsaLean Pro.
Organic, gluten-free with a  full essential amino acids profile and live digestive enzymes for best absorption.
Purchase this amazing product in natural vanilla now!

If you like what you are reading please visit often or subscribe to my RSS feed– don't miss one article! It's my passion to share knowledge about health, nutrition and weight loss.  If you would like to blog about your passion and learn how you can make money doing so, take a look at the opportunity at hand >>>


*The Effects of Music on High-intensity Short-term Exercise in Well Trained Athletes. Asian J Sports Med. 2012 December; 3(4): 233–238. PMCID: PMC3525819.