Got Whey?
Undenatured Whey Protein Isolate, That is.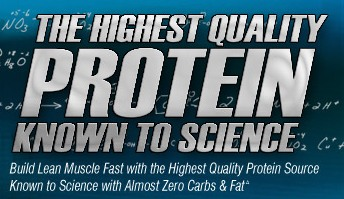 Undenatured whey protein isolate or denatured whey protein?
There is undenatured whey protein isolate and denatured whey. Let's start first with whey protein in general. This is the protein that has been separated from whey. Whey is the liquid that is left behind after the solids have been removed from cow or bovine milk.
Whey protein is an excellent source of dietary protein, and is very effective in building muscle for athletic nutrition, or for anyone who would like to reduce their body fat. But all protein supplements are not created equal.
We have all seen Muscle Milk, or designer whey. You can find a variety of these whey powders at any grocery or health food store.  These are very popular  for protein shakes and drinks. Often they are in huge drums, and pretty cheap. This type of whey protein is classified as denatured. 

What does denatured mean?
It means that the whey protein has been processed at a high temperature, usually above 160 degrees Fahrenheit. This process is also known as pasteurization. It has been cooked at a high temperature to ensure that all bacterias that may harm you have been killed. Unfortunately many essential amino acids are destroyed as well. Ever wonder why the milk you buy at the store needs to be'fortified'? Because they cooked out all the goodness!
What does undenatured mean?
It is protein from whey that has not been pasteurized, but processed at a lower temperature in order to preserve the amino acids that are destroyed by high heat. An undenatured whey protein contains a higher amount of essential amino acids.  A huge reason to use undenatured whey protein isolate.
 What Does Undenatured Whey Protein Isolate Do For Us?
Undenatured whey protein isolate will raise glutathione!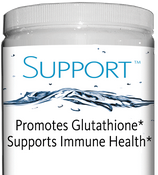 Whey protein contains three specific proteins that are very high in essential amino acids that are missing from our diet today. One of these is cystine, which  is found in raw meat, raw eggs, and raw cow's milk.  Once you cook these three foods, the cystine is destroyed by heat. We don't eat these foods in raw form, so have a need to find a good source of this amino acid.
You may or may not have heard about glutathione before. But you have heard of antioxidants, right?  Why do we need them?
Very simply, you have oxidative stress going on in your body all the time, and antioxidants fight that stress. Keeping antioxidants in your body is key to your overall health. Experts say that glutathione is your body's most powerful antioxidant.
Undenatured whey protein isolate will raise glutathione!
What happens when your body doesn't make its own glutathione? Without it, your liver would fail from accumulation of toxins, your cells would die from oxidative stress, and your immune system would be subject to viruses and disease.
So, if you didn't have glutathione, you wouldn't last long.
Glutathione has hundreds of functions in the body. Here are the 5 main benefits.
It is your body's own master antioxidant.

It is an immune system booster.

It aids in removal of toxins, pollutants, chemicals, etc.

It gives you energy

It has an Anti-Aging Effect on your cells.
So there you have it. Which 'whey' do you turn? Turn to undenatured whey protein isolate!
The best whey protein based on all of this information
The best protein for all the reasons stated above is undenatured whey protein isolate from grass-fed cows from New Zealand.  The best resource with hands down the absolute best tasting whey protein is IsaPro.
You can purchase this amazing product in natural vanilla.
If you like what you are reading please visit often or subscribe to my RSS feed- don't miss one article! It's my passion to share knowledge about health, nutrition and weight loss.  If you would like to blog about your passion and learn how you can make money doing so, take a look at the opportunity at hand >>>>