After Baby Weight Loss Success Stories
Oxygen Magazine Cover Model and more!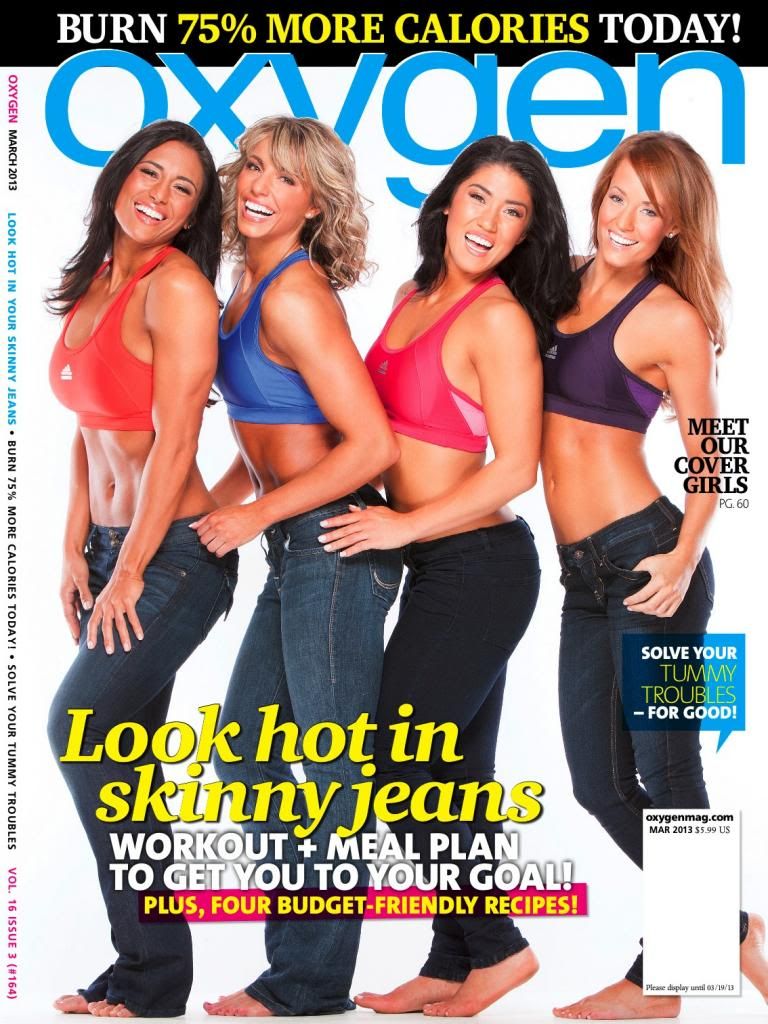 After baby weight loss success stories abound!
Oxygen Cover Model Gets Back Her Best Figure
Late 2012 Angelike Norrie's world shifted in almost every sense.  She had a baby. Her father passed away from a sudden bout of cancer. She accepted a promotion and relocated to another state. Then Oxygen magazine called to see if Angelike could get into peak condition for the March 2013 cover- in just 4 weeks.  Thankfully, she knew preparing for another Oxygen cover would be easier this time around because she had Isagenix®. She knew she would be one of the after baby weight loss success stories and would encourage other women.
"Before having a child, I used to prep and carry my food everywhere. I was a 'chew your food' athlete and did too much cardio and weight training," admits 34-year-old Angelike. "It was a difficult lifestyle to maintain and it was made even more impossible when you have to carry a diaper bag, a stroller and manage a full-time executive career. Isagenix changed my life. I trusted my Isagenix products," continues Angelike, who started using Isagenix when her daughter Ella was six weeks old. "I honestly feel like the products did most of the work since my schedule was very unpredictable." Angelike combined a consistent cardio and weight training program and included key products such as Ionix® Supreme, Want More Energy?®, IsaPro® and IsaLean® Shakes. She skipped the boxed lunches in board meetings and on planes and opted for IsaLean Bars or an IsaLean Shake instead.
 After Baby Weight Loss Success Stories-
Second place winner in contest!
Lisa got paid to lose weight!
A year after giving birth to her fourth child, Lisa's life spiraled out her control. She was unhappy with her appearance, unable to lose the extra baby weight, and beyond exhausted. She knew something had to change.
Starting with a 30-Day Cleansing and Fat Burning System, Lisa began her life-changing transformation and added her name to the after baby weight loss success stories. Two weeks into her workout, Lisa felt like a whole new person.  Her quick, six-month transformation flabbergasted her trainer, who's been in the field for 20 years. The best part? Her hard work paid off and she won second-place in the Women's 36-49 Category for the 2011 IsaBody Challenge.
After pregnancy, weight loss is usually a top concern for new mothers. Enter Isagenix to the rescue! Hundreds of women have shared their after baby weight loss success stories of how they arrived at their pre-pregnancy weight in record time using Isagenix products.  Marilu Henner talks about Isagenix-
Lisa, Jill and Angelike  are only a few of the many emotional success stories that has happened as a result of the Isagenix program.  We have seen clients who have successfully lost as little as 20 lbs right up to 401 lbs.
If you like what you are reading please visit often or subscribe to my RSS feed– don't miss one article! It's my passion to share knowledge about health, nutrition and weight loss.  If you would like to blog about your passion and learn how you can make money doing so, take a look at the opportunity at hand >>>

Isagenix is about changing your life, not just after baby weight loss success stories.
WARNING: You may need a tissue for the following video. The people in the video below are my personal friends.  REAL PEOPLE, REAL RESULTS.
Who do you know that would like to 'get their life back'?
*The weight-loss testimonials presented apply only to the individuals depicted, cannot be guaranteed, and should not be considered typical. A 2008 university study showed a statistically significant weight loss of seven pounds during the first nine days of the Cleansing and Fat Burning System.