How to Make Money
Blogging For Business
Are you blogging for business?
Learn how blogging for business can be the center of your entire marketing program and explode your residual income growth.  Not long ago Social Media Examiner interviewed Joe Pulizzi for their Social Marketing Podcast.  Joe shared his blogging story and how he grew his business. He discussed how blogs can grow your email list and how to expand your network.  Remember this:  content marketing.
Save this link to the podcast about Blogging for Business
If you plan to be blogging for business, you'll want to consistently give your visitors an interesting and relevant read. This would help you keep your current customers and gain new ones. Maybe you will create a new pattern of sales.  You may not directly sell from what you are writing that day, yet gain a loyal customer  from the relationship you are building by giving value to the reader from the content in your blog.
There is more than just the content, although content is king.  You want to solve the visitor's problem or query, but you must be found first!
To reach the #1 rank on Google and other search engines, you must have an organized campaign in place for the niche you are writing about.
Learn more about this strategy and all the how-to's with Level One Network's master training.
Find a niche, share your knowledge, solve their problem, relieve their 'pain'.
Another reason why blogging for business is so critical today is that Marketing Sherpa's stats show that today, 60% of the buying/decision-making  is done without ever talking to a live person.  What does this means?  You must offer compelling content to the reader/prospect considering your product, or you are going to be left out of the decision-making process or sale.

Why I Use Level One Network  when Blogging for Business
I have experimented with a few systems and the best way that I have found for ranking #1 on Google is the system called Level One  Network .  Level One Network is an internet marketers dream!  You will have your own blog set up for you immediately (I use my network blog and also write on Karenville), and you will personally share in the traffic on the network. You'll also have your own optimized video network for YouTube.  You may also opt to add your own SEO Pro network and your own professional pdf maker.  The owner, Dan Miller, is a successful online marketer who is sharing with us  what he does to get to #1 on Google.  In his master's training course, Dan will teach you how he creates his own best blog sites without the additional cost of advertising on line.  Follow this system and you will ultimately succeed in blogging for business or affiliate marketing of any kind on the internet.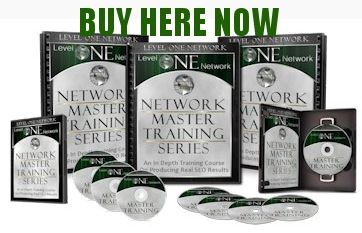 Related Articles:
How to Make the Best Blog Sites
How to Make Extra Money From Home