Get More Traffic = Get More Leads
Skin That Cat, Get More Traffic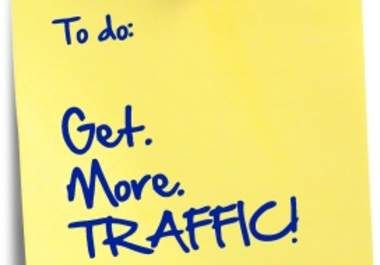 A top concern we have as website owners?  How to get more traffic to our sites. Without knowing how to get more traffic, how else will we build our list, get more leads, make more conversions/sales and continue to make money online?
There are scores of ways to get more traffic.  I've collected a few of my favorite traffic-generating actions and put them into categories, some could fit within a few categories:
• Content and article marketing
• SEO
• Page Title
• Copy
• Links and Images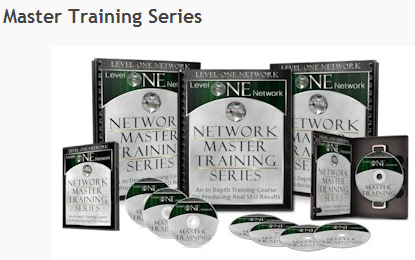 Content and Article Marketing
1. Start a blog. Use WordPress.org
2. Research your keywords using the Google keyword tool. Target your blog posts and articles using these keywords. This will help your posts rank higher in the search results and get more traffic.
3. Update your website or blog  daily.
SEO
One of the most important things you can do to improve your rankings in the search engines (Google, Yahoo, Bing, etc.) is to ensure your website is optimized to your keywords,  more targeted toward the topic.
Page Title
Each web page on your site should have its own distinct title. A title should tell the search engines (and the reader!) what the page is about. Make sure to work in a couple keywords that are specific to that page.
Copy
Your copy, links and the images should all be constructed to give the search engines an idea about your blog's singular reason for being.
Once you have a list of keywords or key phrases, you may then begin your message.  A good rule of thumb here is to focus on a few keywords per page.   Do not pack your site with your keywords. The top search engines have algorithms in place that will penalize for 'stuffing'. Keyword stuffing is considered to be a "black hat" optimization action and is great way to get your website banned from the search engines. Not recommended.)
Links and Images
Descriptive links are another great way to tell the search engines what your site is about . They carry a good amount of weight and should be used wisely.  Rather than saying 'click here' or 'read more', build a little more information into the link by saying 'read more about nature's stress relievers' (or whatever your topic.) Assuming 'healthy weight loss' was one of our key words, you just gave that search engine a little more reason to promote the site when someone searches healthy weight loss.
Even the images you use can build get more traffic for your blog or website.
For example, if you have a nutrition company, don't just use a picture of successful client the way it came off your digital camera… 'LD3459.jpg'  Search engines use file name you give your picture. A better file name might be "wendy-lost-50-pounds.jpg" or 'amazing-weight-loss.jpg' This same principle holds true for every file name you use on your site.
Feed the Search Engines to Get More traffic
Does it sound like I'm catering to the search engines? I am. Search engines are the gateway to your website. Make it clear to them you are 1) an authority in your field, and 2) your website holds great value to those who will find it.
 Grow your business FAST!  
Get easy traffic, sales and leads with the world's 3rd largest site- YouTube!
Begin the Video Traffic Academy today!
Use Level One Network  when Blogging for Business
I have blogged with a few systems and the best way that I have found for ranking #1 on Google is the system called Level One  Network .  Level One Network is an affiliate marketers dream!  You'll have your own blog set up for you by Level One (I use my network blog and also write on Karenville), and you will benefit by sharing in the traffic on the network. You'll also have your own optimized video network for YouTube.  You may also opt to add your own professional pdf maker.  Dan Miller is a successful online marketer and shares with us what he does to rank #1 on Google.  In his master training course, Dan will teach you how he creates his own best sites without an additional cost of advertising.  Follow this simple doable system and you will succeed in blogging for business or any kind of internet marketing.