Raise your hand if you think
using Facebook sucks sometimes!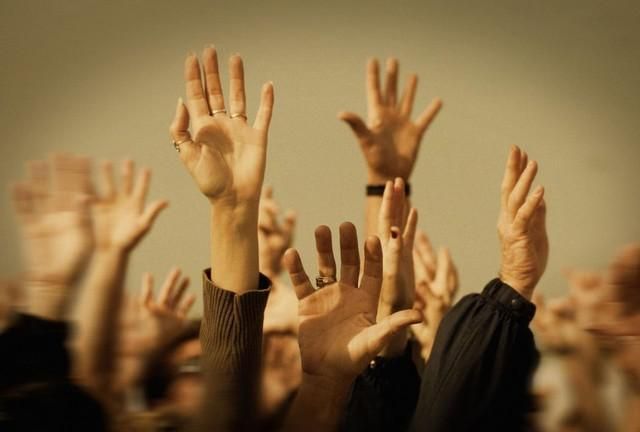 Ok. Put your hands down!!
But it's true. Facebook sucks sometimes.
One way that Facebook sucks and how to fix it
Here's one problem we all face — and a tool I use to solve this problem and make the way Facebook sucks a little less. By the way, I spend at least 8 hours a day on Facebook.
Problem 1: News Feed pollution
The number one thing for me why Facebook sucks is seeing my friends post a gazillion times about the same topic when the topic is hot or trending.
This is especially true when it comes to politics. (or Lindsay Lohan and Kim Kardashian!!)
This past election season was taxing from seeing political posts.  Pardon the pun. 🙂 My news feed was filled with 'litter'.
I had a choice to make. I could either hide those friends or pages from my news feed, or I could unfriend them.  No way! You're my friends!! and then I'd miss out on all the good stuff you post — stuff that's not political.
The Solution
There is a terrific extension for Chrome called No Politics Please and it completely radically changed my News Feed.
The plugin allows me to easily block any word related to the election and politics— so my News Feed was more focused on things I wanted to interact with.
So from the summer of 2012 until after the election I used this extension to block words such as Obama, President, Romney, Ron Paul, election, White House, etc.
Any time a friend or a page posted an update with one of these words in it, the extension hid the update from my News Feed.  Remarkable! This totally made my time on Facebook more pleasurable and made me 1,000 times more productive.
But, here's the best part… you don't to use it only for politics.  I used it last week to block another hot topic that was polluting my news feed — and it immediately removed all of that goofy content. Now Facebook sucks less!
Watch as my friend Scott shows you the extension in action:

Facebook sucks with privacy issues
Facebook Graph Search  will be activated to every member at any moment now.
People were already 'liking' and 'sharing' the very things that will land them in the search results – and your history never goes away. Facebook has created a way to organize that info and spit it back out to, well… everyone you know (or even just kinda know).
I suggest that you visit Facebook's Graph Search help pages and educate yourself about your privacy settings.If you like what you are reading please visit often or subscribe to my RSS feed- don't miss one article! It's my passion to share knowledge about health, nutrition and weight loss.  If you would like to blog about your passion and learn how you can make money doing so, take a look at the opportunity at hand >>>>