Blogging for business and Reaching #1 on Search Engines
Blogging for Business ~ 10 Commandments

Blogging for business is very serious business.  If you adhere to the  following 'commandments', you will see positive results.  Each blog is important in its own way. Focus on being clear, to the point, stay on subject and keep it exciting .  Add humor to the mix if it is who you are. Be authentic!   It is a commitment not only to yourself, but to your audience and to the blog itself.
Be consistent, always sharing valuable content.  You want them to learn, develop, grow, from what you share.  If you have just started blogging for business you may be uncomfortable with it, maybe not knowing what to say at first.  It may feel like work in the beginning, but it will become enjoyable! Your efforts will pay off and you will be successful.
Include Videos When Blogging for Business
Businesses large and small can benefit from video blogging. A quality 'vlog' that's updated regularly will increase your web presence and draw in conversions. Show customers how to use the products/services that you offer with how-to videos. You can create the videos in-house, outsource them, or find online videos that can be embedded into your blog.
To reach the #1 rank on Google and other search engines, you must have an organized campaign in place for the niche you are writing about.
Learn more about this strategy and all the how-to's with Level One Network's master training.

10 Commandments of Blogging for Business

1. Save the drama for your mama.  Don't use your blog as a soapbox.
When blogging for business, don't use your blog like a personal soundboard or journal. It should be used to share quality information and relevant, compelling information that can help others to solve their problems.
2. Use your own words
People share ideas and subjects but they shouldn't share the same exact words. Your words, in the way that you feel them, is what makes you unique.  Your words is what will give you your own 'style' of writing. Take an idea or concept and own it.  If you do 'adopt' from other bloggers, give them credit where credit is due.
3. Visit your blog daily or at least twice a week.
We all have days when we don't feel like blogging for business. You've got to honor the commitment that you've made to making your blog work. There will be times when it won't be easy to feel inspired.  Take a moment to sit in a quiet room with no noise, relax.  My best thoughts come while doing something that I love to do.  Take a note pad or use your smart phone's quick voice  app when a thought comes to you. In working on how to make extra money from home by blogging, this is crucial.
4. Be creative
Think of your blog as something fun and creative -write knowing that it can help others to achieve their goals or solve a problem.
5. Reach the reader's heart
If you want your audience to react on an emotional level, you need to be authentic and sensitive in your writing.  Tell a story that really happened, and share what you learned from it.  It's okay to be human! This is still relationship building.
6. Use images in your blog
Many if not most of your readers will be visual people and adding a picture or graphic will help them to visualize what you are trying to convey.. and hey, some folks read because they like to look at the pictures! 😉
7. Leave a comments box on your post
Encourage your readers to comment and engage.  Let them know they are welcome and feel like they 'belong' on your page. Between their feedback and reading other people's blogs, you will no doubt improve your own writing skills.
8. Connect with your audience
You've got to get your readers to relate with you. Get inside their heads, get them to want to come back to your blog over and over again. Ask your readers questions that provoke them to engage and leave comments.
9. Make a difference
Our time is valuable. Be sure to give your visitors something of value that can make a difference in their lives.
10. Offer your RSS Feed
Invite your readers to subscribe to your content. Have a link or icon for your RSS feed.  Use additional social media tools to make it easy to share your blog with others.
Why I Use Level One Network  when Blogging for Business
I have experimented with a few systems and the best way that I have found for ranking #1 on Google is the system called Level One  Network .  Level One Network is an internet marketers dream!  You will have your own blog set up for you immediately (I use my network blog and also write on Karenville), and you will personally share in the traffic on the network. You'll also have your own optimized video network for YouTube.  You may also opt to add your own SEO Pro network and your own professional pdf maker.  The owner, Dan Miller, is a successful online marketer who is sharing with us  what he does to get to #1 on Google.  In his master's training course, Dan will teach you how he creates his own best blog sites without the additional cost of advertising on line.  Follow this system and you will ultimately succeed in blogging for business or affiliate marketing of any kind on the internet.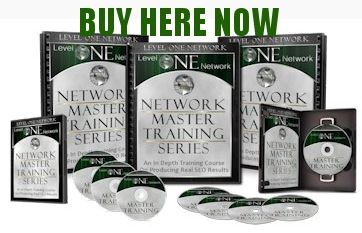 Related Articles:
How to Make the Best Blog Sites
How to Make Extra Money From Home